Learn how to charge an order on the Cashier App
From the Cashier screen, locate the ticket you need to charge. Tap the "Charge" button on the right side of the ticket.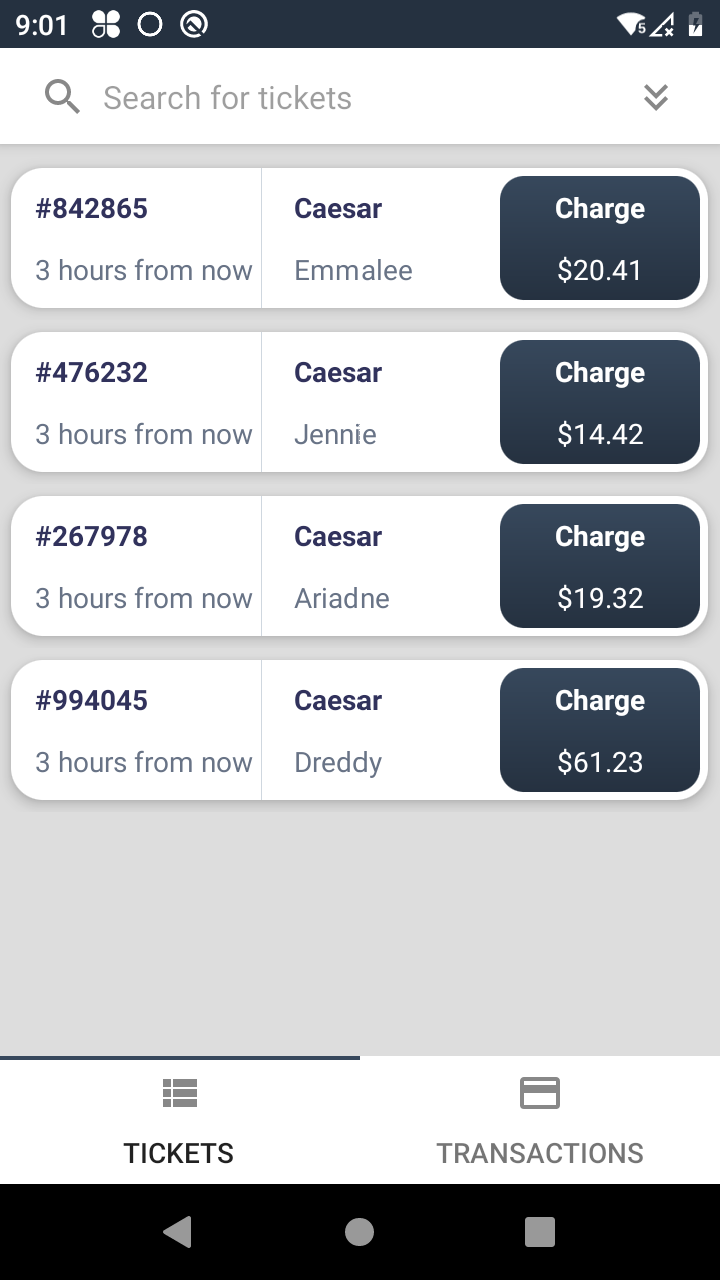 The tip page will show up, turn the device to the customer, they will now be able to select a tip option.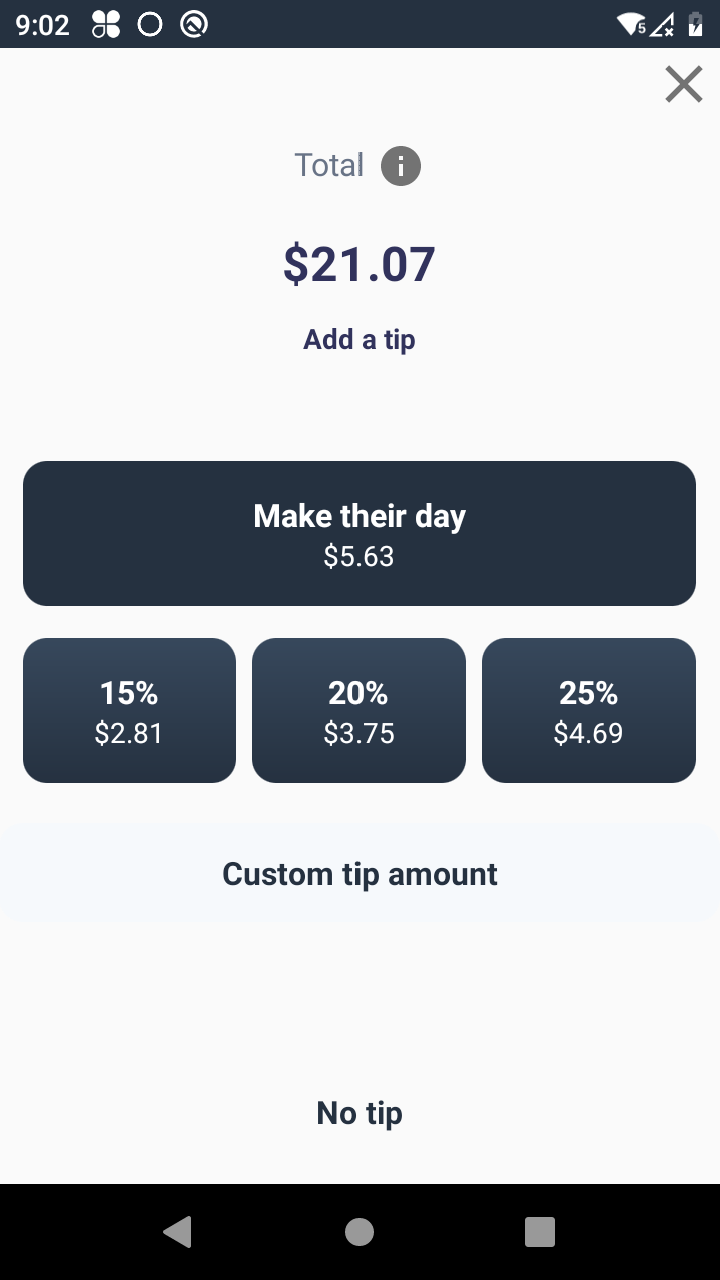 After the tip is selected, the payment screen will pop-up and the customer can insert/tap/swipe their card.
After the card has been processed, payment will be confirmed.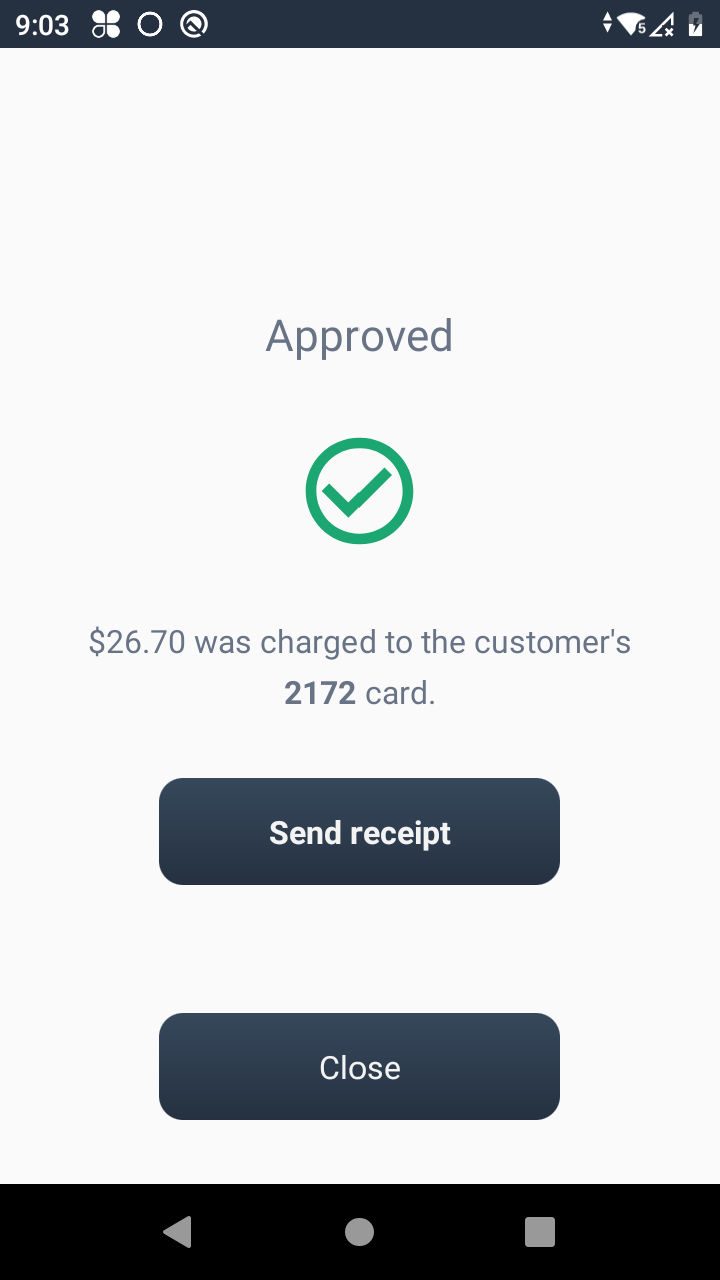 If you still have questions, feel free to contact us at
support@usecopper.com
or check out other help center articles.